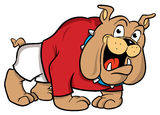 INSPIRING AND EMPOWERING STUDENTS TO MEET HIGH ACADEMIC STANDARDS, LEAD ETHICAL LIVES, AND DEMONSTRATES RESPONSIBLE CITIZENSHIP.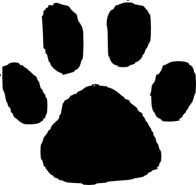 PTO of the Red Boiling Springs Elementary
would like to Thank all that came and supported our school and for making our Fall Festival a success.
We also would like to thank everyone for their donations and those that volunteered their time.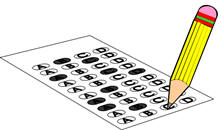 Red Boiling Springs Testing Schedule
(K-5} Aimsweb Training August 29th thru September 2nd
3rd Grade Pilot Test September 20th
(K -5) ELA/Math Benchmark October 3rd thru October 7th
(K-5) ELA/ Math December 8th thru December 15th
(K-5) Aimsweb Testing January 17th thru January 23rd
(K-5) ELA/Math Benchmark March 20th thru March 24th
Grade 2 TN Ready Test April 24th thru April 28th
2nd Grade Assessment April 24th thru April 27th
(3-5) TNReady Achievement May 1st thru May 5th
ELA/Math Benchmark 1st Grade only May 8th thru May 12th
(K-5) Aimsweb May 8th thru May 12th
Kindergarten End of Year Test May 15th thru May 19th
Schedule

PRE-K 11:15 - 11:45
COPAS 10:35 - 11:05
COWAN 10:30 - 11:00

FISHER 10:30 - 11:00
Shirley 11:00 - 11:30
Jenkins 11:00 - 11:30
Smith 11:00 - 11:30
Castellanos 11:20 - 11:50
Goad 11:20 - 11:50
West 11:20 - 11:50
Blakely 11:50 - 12:20
FLEMING 11:50 - 12:20
Patch 11:50 - 12:20
DZIEKIEWICZ 11:55 - 12:25
HOOTEN 11:55 - 12:25
MacFarland 11:55 - 12:25
Bartley 11:10 - 11:40
MCDUFFEE 11:10 - 11:40
HOMEWORK HOTLINE
Need some help working through your child's homework? red Boiling Sporings elementary is proud to again this year offer the Homework Hotline! To get help for your child, simply call 1-888-868-5777. The hotline is open from 4:00-8:00pm each day Monday thru THursday
Certified Teachers & Volunteer Are Waiting To Assist You WIth Homework!!!!!!!
We would like to thank the sponsors of this program for making available to Red Boiling Springs Elementary!!!
Program Sponsors Are:
Sonic
Newschannel5
TriStar Health System
Bridgestone Firestone Trust
BellSouth
Dell
Nashville Public Schools