INSPIRING AND EMPOWERING STUDENTS TO MEET HIGH ACADEMIC STANDARDS, LEAD ETHICAL LIVES, AND DEMONSTRATES RESPONSIBLE CITIZENSHIP.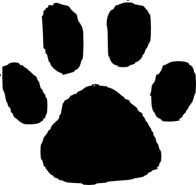 On August 21, 2017 the moon will pass between the earth and the sun for the first coast-to-coast total solar eclipse since 1918. Tennessee is among the 12 states that have been declared as a best place to experience this rare phenomenon.
The Macon County Schools System is planning now for its students' participation in the event. Curriculum and lectures concerning the scientific relevance of the occurrence have been prepared and the students will be asked to participate in a safe viewing experience of the event. The Macon County School System will supply ISO certified solar viewing glasses to allow the students to participate safely.
The Macon County School System will exercise care and careful supervision for all students who participate in the event.
TO BE SURE THAT PARENTS ARE WELL - INFORMED REGARDING THE ACTIVITIES, WE ASK THAT YOU SIGN AND RETURN A RELEASE FORM.
The release contains two provisions
(1) a general release for student participation
(2) a release of liability covering the school system
STUDENTS THAT HAVE NOT RETURNED THE RELEASE WILL NOT BE ABLE TO PARTICIPATE
PTO MOVIE NIGHT -AUGUST 31ST
GRANDPARENTS DAY BREAKFAST - SEPTEMBER 1ST
FALL PICTURES - SEPTEMBER 13TH
BOOK FAIR - SEPTEMBER 25TH THRU 29TH
PARENT/ TEACHER CONFERENCE - SEPTEMBER 27TH 12:00 TO 6:00
FALL FESTIVAL - SEPTEMBER 30TH
SANTA BREAKFAST - NOVEMBER 18TH
BOX TOP -DEADLINE - OCTOBER 6TH
RED BOILING SPRING ELEMENTARY ELS/MATH TEST DATES
SEPTEMBER 28TH - OCTOBER 5TH
DECEMBER 7TH - DECEMBER 15TH
MARCH 21ST - MARCH 29TH
KINDERGARTEN AND 1ST GRADE ONLY - MAY 1ST THRU MAY 9TH
Parent Guide to being TN Ready
https://www.tn.gov/assets/entities/education/attachments/tnready_parent_guide.pdf
Skyward Parent Access Now Available!!
Using the new Skyward app on your smartphone/mobile device allows you to see your child's grades, attendance and much more!!
To learn more and sign up, contact David Flynn at flynnd@maconcountyschools.org
Schedule

PRE-K 11:30 - 12:00
COPAS 10:30 - 11:00
Shirley 10:30 - 11:00

Fisher 10:30 - 11:00
Cowan11:00 - 11:30
Hesson 11:00 - 11:30
Smith 11:00 - 11:30
Castellanos 11:20 - 11:50
Goad 11:20 - 11:50
West 11:20 - 11:50
Blakely 11:55 - 12:25
K.Goad 11:55 - 12:25
Patch 11:50 - 12:20
DZIEKIEWICZ 11:55 - 12:25
HOOTEN 11:55 - 12:25
MacFarland 11:55 - 12:25
Bartley 11:10 - 11:40
MCDUFFEE 11:10 - 11:40
HOMEWORK HOTLINE
Need some help working through your child's homework? red Boiling Sporings elementary is proud to again this year offer the Homework Hotline! To get help for your child, simply call 1-888-868-5777. The hotline is open from 4:00-8:00pm each day Monday thru THursday
Certified Teachers & Volunteer Are Waiting To Assist You WIth Homework!!!!!!!
We would like to thank the sponsors of this program for making available to Red Boiling Springs Elementary!!!
Program Sponsors Are:
Sonic
Newschannel5
TriStar Health System
Bridgestone Firestone Trust
BellSouth
Dell
Nashville Public Schools