INSPIRING AND EMPOWERING STUDENTS TO MEET HIGH ACADEMIC STANDARDS, LEAD ETHICAL LIVES, AND DEMONSTRATES RESPONSIBLE CITIZENSHIP.
MACON COUNTY SCHOOLS NOW HAS A TIP HOTLINE
THIS IS FOR ANYONE WHO HAS INFORMATION ABOUT A THREAT TO SCHOOLS, THEMSELVES OR OTHERS. ALL TIPS SUBMITTED THRU THE HOTLINE WILL BE ANONYMOUS
615-688-3333
There has been a change in the school schedule.
Students will attend school on April 18th
Friday, March 19th NO SCHOOL
TESTING WINDOW
APRIL 8TH THRU MAY 17TH
DETAILED SCHEDULE AT LATER DATE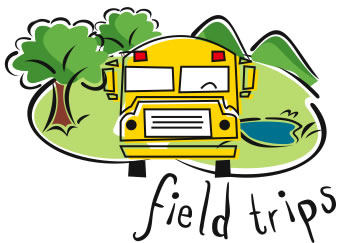 APRIL 23RD THRU MAY 21ST
DETAILED SCHEDULE AT LATER DATE
Red Boiling Springs School will be having a new pick-up procedure. Letters have gone out with all students to explain how it will work. We hope to start this procedure the week of January 7th. If you are picking up multiple elementary children of different grades,DO NOT line up until the time of the oldest child. We understand there will be some confusion, but PLEASE read the letter and there will be a County Officer to direct everyone. Thank You for your cooperation and patients.
The 2019-2020 School calendar is available
Click Here to get a downloadable copy
Parents
Macon County Schools has recently updated information on bedbugs.
Click HERE to view the latest updates.
MACON COUNTY SCHOOL SYSTEM
2017-2018 TESTING SCHEDULE
http://images.pcmac.org/Uploads/MaconCountyTN/MaconCountyTN/Sites/DocumentsCategories/Documents/2017-18_District_Testing_Schedule.pdf
Click here for the latest assessment calendar for the state of TN
RED BOILING SPRING ELEMENTARY TEST DATES
2ND GRADE ASSESSMENT - APRIL 23RD THRU 30TH
TN READY - ELA SUBPART I - APRIL 17TH
TN READY - APRIL 23RD THRU MAY 4TH
K - 1 ELA/ MATH BENCHMARK - MAY 1ST THRU MAY 9TH
K-5 ELA/MATH BENCHMARK MARCH 21ST THRU MARCH 29TH
K-1 ELA/MATH BENCHMARK MAY 1ST THRU MAY 9TH
AIMS WEB TESTING - MAY 1ST THRU MAY 9TH
KINDERGARTEN END OF YEAR TEST MAY 14TH THRU 18TH
Parent Guide to being TN Ready
https://www.tn.gov/assets/entities/education/attachments/tnready_parent_guide.pdf
Skyward Parent Access Now Available!!
Using the new Skyward app on your smartphone/mobile device allows you to see your child's grades, attendance and much more!!
To learn more and sign up, contact David Flynn at flynnd@maconcountyschools.org
HOMEWORK HOTLINE
Need some help working through your child's homework? red Boiling Sporings elementary is proud to again this year offer the Homework Hotline! To get help for your child, simply call 1-888-868-5777. The hotline is open from 4:00-8:00pm each day Monday thru THursday
Certified Teachers & Volunteer Are Waiting To Assist You WIth Homework!!!!!!!
We would like to thank the sponsors of this program for making available to Red Boiling Springs Elementary!!!
Program Sponsors Are:
Sonic
Newschannel5
TriStar Health System
Bridgestone Firestone Trust
BellSouth
Dell
Nashville Public Schools